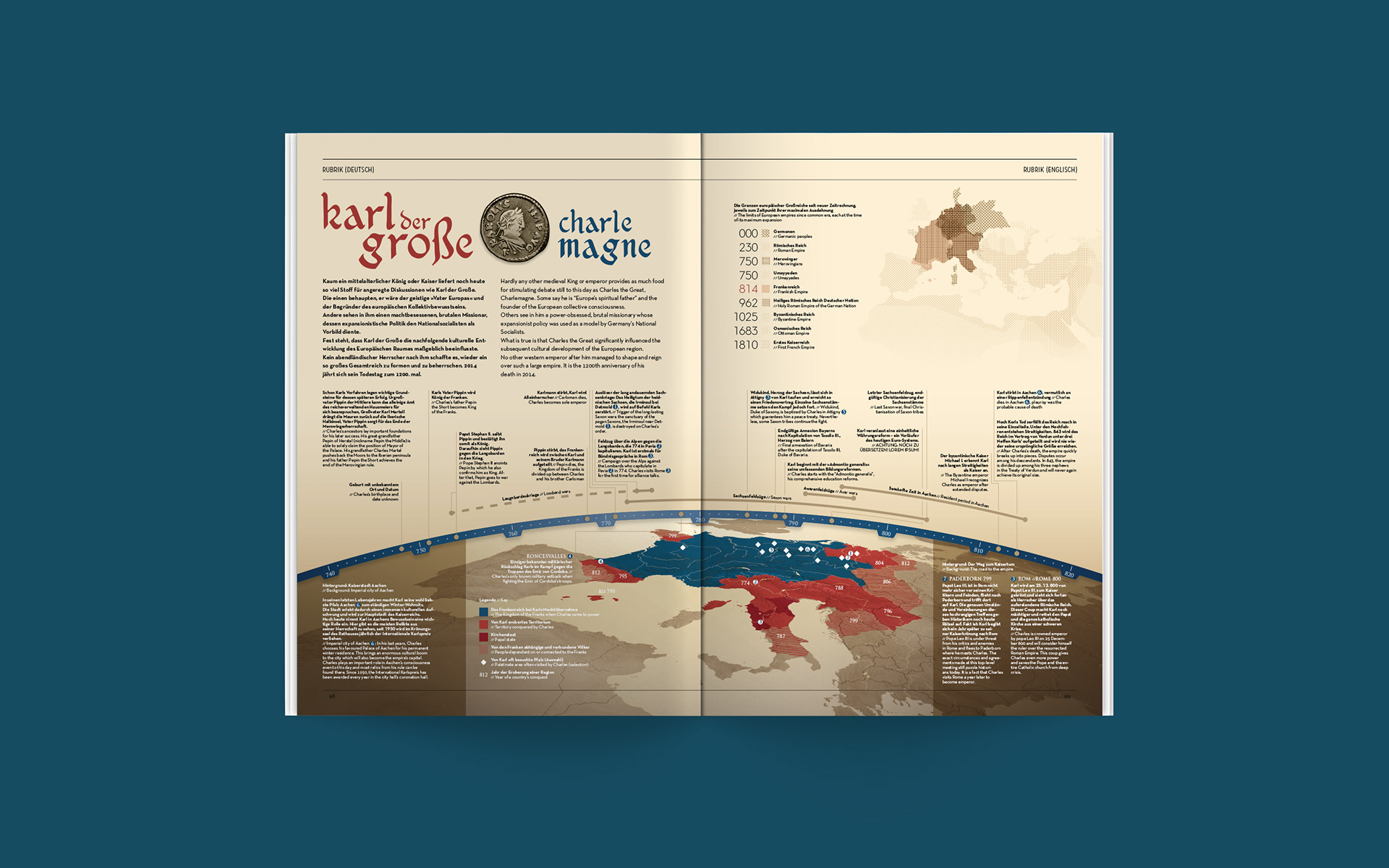 Charlemagne

— Hardly any other medieval king or emperor provides as much food for stimulating debates still to this day as Charles the Great, Charlemagne. 2014 marks the 1200th anniversary of his death. The infographic displays what happened during his life.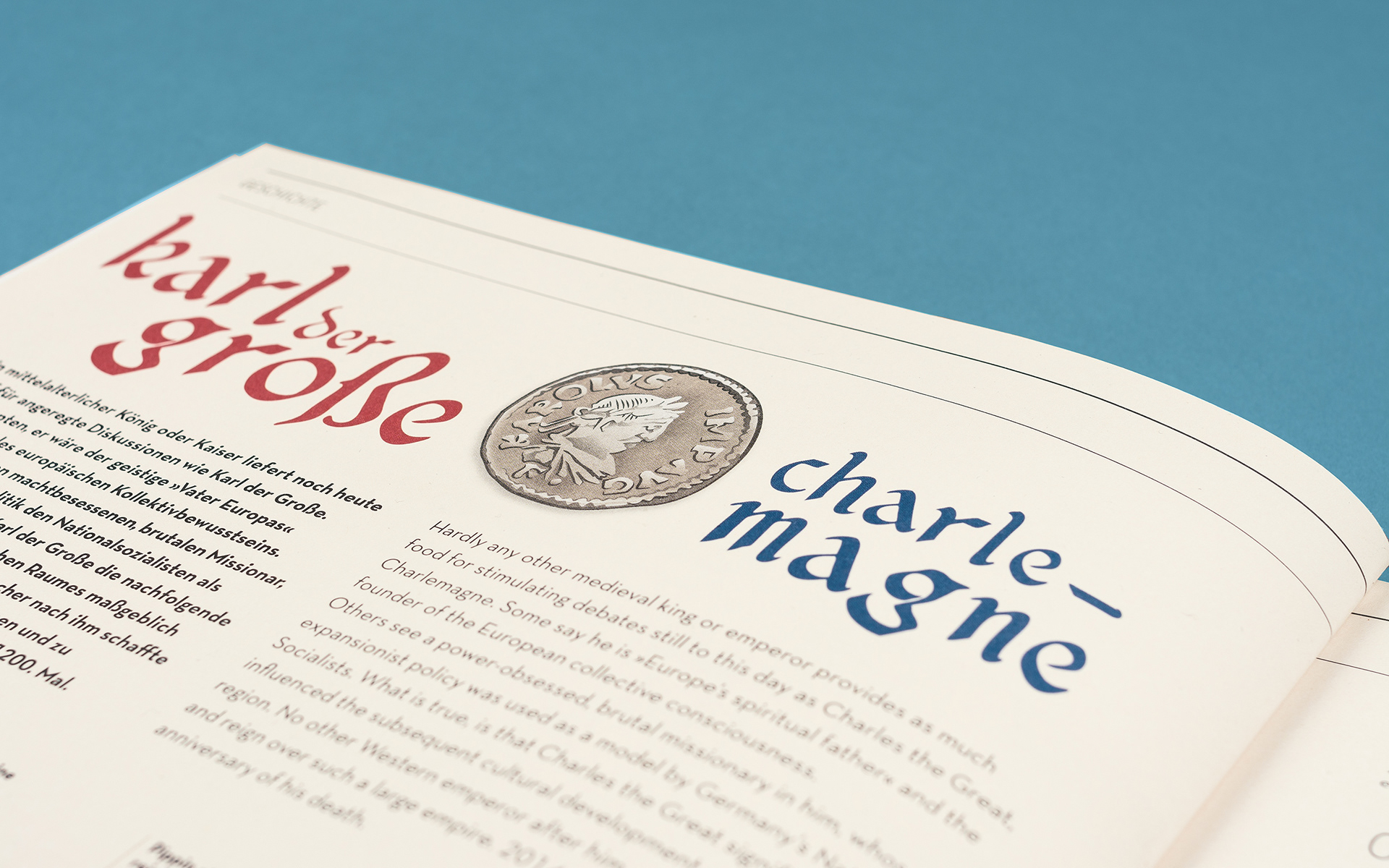 Water of Life

— Whisky – first produced in the 11th century by monks – is a popular spirit all over the world today. It is one of Scotland's top export goods. This graphic shows economical facts and figures about Whisky, how it is made and what a true Scotch has to be like.
Get ready to Rock!

— Each year, people flow to »Rock am Ring«, a rock music festival held place at Nürburgring (except 2 years of being banished to Mendig), to enjoy their favorite bands at the open air. To guarantee satisfaction, organizers invest enormous efforts every year. This graphic tells you more about it.